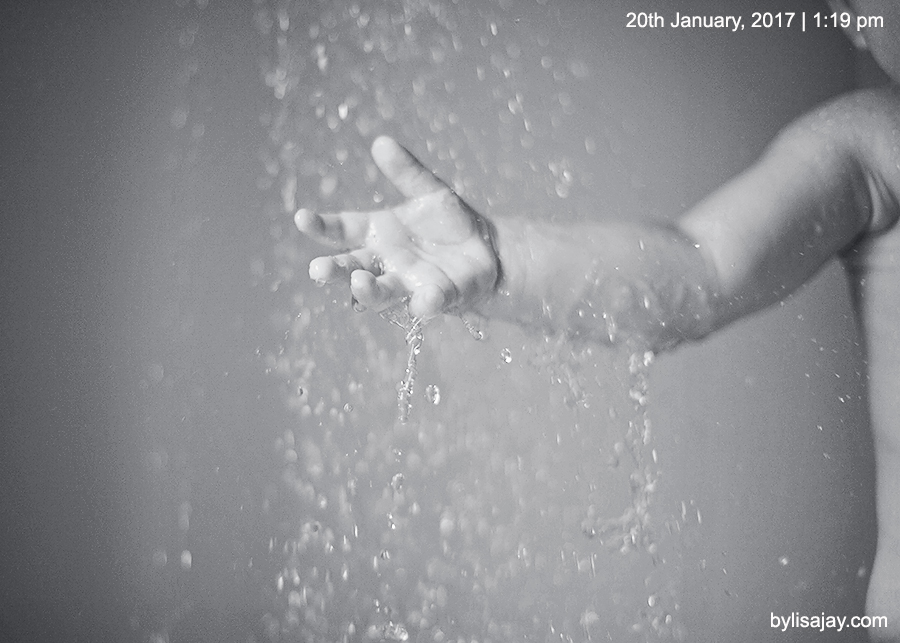 With each of my babies I have adored this.
When they are just old enough to reach out their tiny hands and play with the water in the shower.
The way their delicate fingers dance under the droplets.
The way they find such delight in the discovery.
The purest innocence and joy.
Before she was here and I dreamed of the things I missed about having a baby,
watching their little hands under the shower water was on my list.
So this right here, is heaven to me.