Dear Anouk, You turned 3 last weekend. It has been 3 years since you were born, on your Grandma's birthday, making me rush to the hospital before I had served the birthday cake at lunch. You told us this week that your favourite things are; pink, babies, escalators, ice cream, buses and berries (you said this while taking a bus trip into the city with your dad so that may be why you added in buses). You told me yesterday that you will get married when you grow up & have one baby girl named Rose and your job will be making spaghetti for dinner and picking raspberries (I like how you tied in your favourite foods with your career choice. That was some smart thinking). The highlight of your week is your ballet class. It is the only time you let me dress you with out complaints. Every week while getting ready you say "ooh I can't wait!  I am so exciting!!!", I think you mean 'excited'.
Your birthday was on a Saturday and we had a puppet show party. We made kitty cupcakes because you love to carry your kitty toy with you most days.


You were the last to wake up on that morning, so Ava woke you to open your presents when it started to get late. Ava made you her own present & wrapped it. She made you a card with a picture of you on the front with puppets on your hands.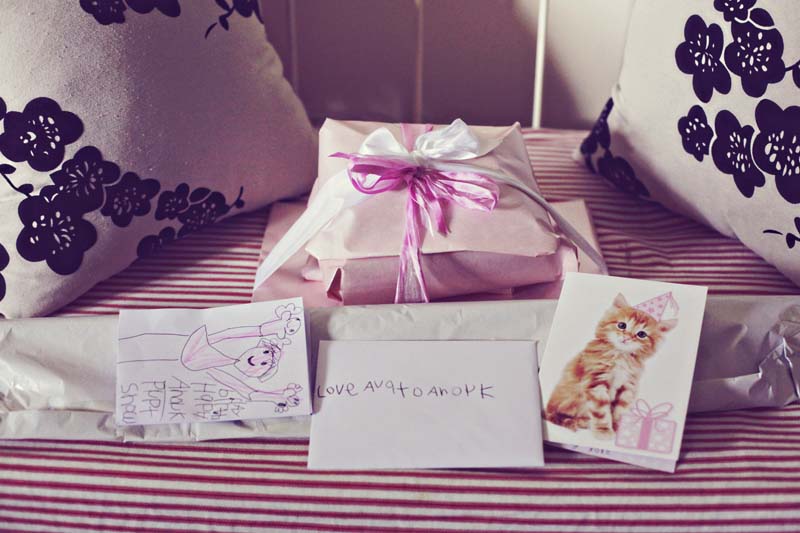 Her hand made present was a cardboard tube (from the roll of wrapping paper) with some stickers on it & a kind of cardboard booklet clipped to it. I wasn't sure what you would say when you opened it, but of course the look on your face when you opened it was one of someone who had just opened the gift they had always wanted. It makes me happy that at age 3 you don't see a difference in value between the store bought gifts & the 'sister made' cardboard tube with things hanging off it. It makes me happy that you said 'Thank you' to your sister, like she had given you something of great value. It makes me happy that Ava never doubted when she made it for you & wrapped it & placed it amongst the other gifts, that it would make you happy. I love to see how being a child makes your thinking so different to how we think as grown ups sometimes.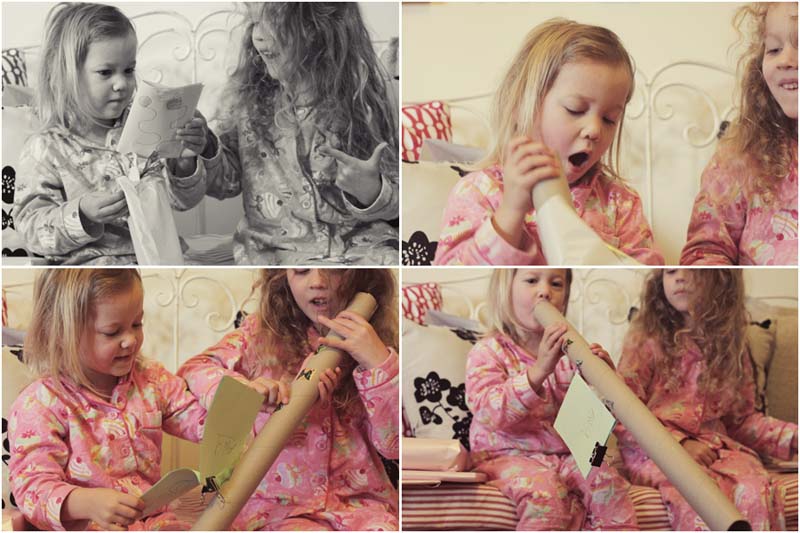 We gave you a few small gifts. The toy kitty you carry most days, is actually the kitty we gave Ava when she was 3 & it is wearing thin. So we gave you your very own kitty exactly the same only brand new for you to wear just as thin as the other.



When pressies were done we got you ready in your party clothes. You are a girl who loves to have a new dress. We took some pictures of you outside, then we went to the Puppeteria and had ourselves a little puppet show party with our friends & family. Thank you for being you. Your sense of humour, your strong mind, your patience, your thoughtfulness, your determination that we never call you any pet names because your name is "Just Anouk!". That it is. We love you.








































Anouks dress by '
Little Leona' by Leona Edmiston

slideshow music: 'Bloom',
The Paper Kites
 (available on itunes)